Designs developed with the synergy of sweeteners that will allow the production of reduced and/or sugar-free products.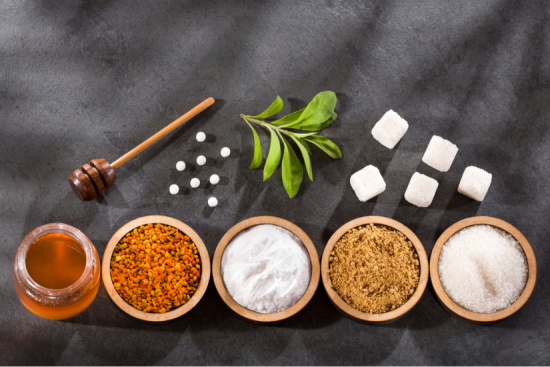 Sweeteners
High-intensity sweetener systems, both artificial and artificial-natural blends, with flavor masking or bitterness blocking agents, for different applications in dairy, fresh, carbonated, and fruit beverages that will reduce or eliminate the amount of calories in the final product provided by sugar. The design is tailored to the product type and sensory requirements.
Reduce or elimination
of calories through
the sweetening system
Minimal impact
on overall
product performance
Adjustment of the total
level of sugar equivalent
in the product
Cost reduction in some applications associated with sweetening ingredients.
Contains various blends of artificial high-intensity sweeteners, such as sucralose, acesulfame potassium, aspartame, and in some cases a carrier to improve their dispersion in a specific process. Natural high-intensity sweeteners such as stevia or sugars extracted from fruits may also be included in these blends.
The suggested doses will comply with the regulation for each product, depending on the combinations, and can be designed according to the needs of each product. Effective pH range: 2.1 – 8.0. Various blends have been tested in many products such as beverages, dairy, fillings, jams, cakes, pastries, etc.